The Brief, September 2021: News from Amazon and Amazon Advertising
Welcome to The Brief, our monthly round-up of news from Amazon and Amazon Advertising. In this edition, we are excited to share Amazon Launchpad's Innovator of the Year, faster Same-Day Delivery in six new cities and more research on Connected Consumers.
Amazon in the news
Amazon Launchpad's Innovator of the Year is Prepdeck
Amazon celebrated Innovation Month in August by showcasing the US winners of the 2021 Innovation Awards. Customers voted, and the winner of Amazon Launchpad's Innovator of the Year is Prepdeck.

Prepdeck is a kitchen organiser with more than 45 unique features inspired by the professional "mise en place" technique of making sure everything has its place. As a father, Alexander Eburne loved to cook meals for his family but didn't really enjoy the process of meal prepping – the never-ending race to find the right tool to prep an ingredient. After burning a homemade pizza with his daughter because they were too busy cutting tomatoes for the salad, he decided to find a better way to cook at home. After months of hard work, he launched Prepdeck.

Amazon Launchpad helps entrepreneurs, startups, and small businesses build their brands, overcome barriers and deliver innovative products to customers around the world. This year alone, Amazon Launchpad has devoted $1.3 million in grants and services supporting small and medium-sized businesses with programs in the U.S., Europe, Australia and India. Amazon Launchpad is part of Amazon's support for 1.9 million third-party sellers, who account for about 60% of sales in Amazon's online store. Since its inception in 2015, Amazon Launchpad has helped 6,200 startups globally offering more than 55,000 unique and innovative products to customers.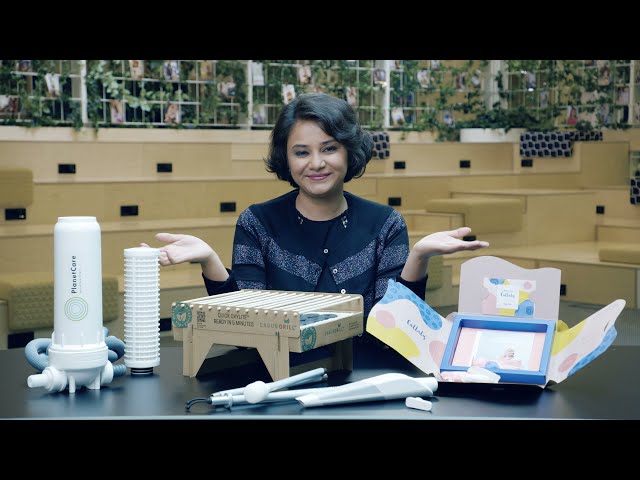 Faster Same-Day Delivery marks milestone by adding six new cities
Last year, Amazon announced that Amazon Prime members in Philadelphia, Phoenix, Orlando and Dallas became eligible for even faster Same-Day Delivery with the ability to order from up to three million items across a dozen categories, including Baby, Beauty and Health, Kitchen and Dining, Electronics, Pet Supplies and more. In November, we expanded the service to two more cities by adding Nashville and Washington, D.C.

To celebrate the one-year anniversary of launching faster Same-Day Delivery, we're announcing availability in six more cities. Prime members in Baltimore, Chicago, Detroit, Tampa, Charlotte and Houston can now enjoy fast delivery – from click to doorstep in as fast as five hours. With faster Same-Day Delivery, customers can order items for delivery throughout the day. They can even place an order by midnight for overnight delivery. Customers simply select "Overnight by 8 a.m." to have their orders on their doorstep the next morning before heading out for the day. The service is free to Prime members on qualifying orders over $35.
Amazon sponsors the Black Girl Magic Digital Summit's
HBCU Pitch Competition
Amazon is partnering with Boss Women Media for the third-annual Black Girl Magic Digital Summit to help provide Black entrepreneurs and business owners with the resources they need to thrive. The two-day summit celebrated and supported thousands of global attendees, including female corporate professionals, entrepreneurs and students at Historically Black Colleges and Universities (HBCUs).

As a part of Amazon's sponsorship, the company sponsored the summit's HBCU Pitch Competition, providing $50,000 in grants to female HBCU student entrepreneurs. This initiative adds to Amazon's growing investment in the HBCU community and follows last year's first-ever Amazon conference for HBCU students, "Beyond the Yard: Your Path, Your Future."
New insights
How Connected Consumers shop
This year, Amazon Advertising conducted a study with Ipsos that surveyed 3,000 Americans ages 18-64 to learn about the ways that consumers are streaming, how they interact with brands and what they expect the future of brand interactions to look like. Now, we're delivering a view of the current and future state of streaming TV with Connected Consumers. In our first blog post, we dove deep to answer: Who are Connected Consumers? Here, we'll unpack how Connected Consumers shop and why advertisers should take note.

Connected Consumers and Amazon Connected Video Customers indicated they're more likely to make some big moves in the next 12 months than General Consumers – which means it's a great opportunity for you, as a brand, to help them as they navigate these new exciting milestones.
Within the next 12 months, Connected Consumers plan to travel (47%), start a new job (19%), move (17%) and buy a new home (12%). Amazon Connected Video Customers are ready to do all of that to an even greater degree – they uniquely show an entrepreneurial spirit, with 15% planning to start a business in the next 12 months.1
Connected Consumers and Amazon Connected Video Customers are also avid shoppers, especially when compared to General Consumers. When they shop, they care about fast delivery and free shipping. They're socially conscious and want to support small businesses. They also view shopping as a social activity and a fun pastime. This is especially true among Amazon Connected Video Customers, who over-index significantly on the social aspect of shopping.
When asked about shopping, Amazon Connected Video Customers displayed the highest propensity to prefer fast delivery (42%), free shipping (32%) and supporting small businesses (38%). They were also the most likely to consider shopping a social activity (30%) and a favourite pastime (33%).2
Read more about Connected Consumers and get advertiser takeaways here.
Ideas
Angela Mitchell-Corbin, Senior Manager of Global Advertising Partner Development and leader of the Partner Acceleration Product Marketing team, on the ways she's helped support women's equality in the workplace.
Kirk McDonald, GroupM North America's CEO, on the power of content, key marketing lessons from 2020 and the best business advice he ever received.
Customer stories
Discover how Mitsubishi Motors utilised Amazon Live to debut their all-new 2022 Mitsubishi Outlander.
1-2 Amazon Connected Consumers study, July 2021