Customer-centric marketing: How to create a strategy that builds long-term trust and loyalty
16 December 2020 | By: Heather Eng, Senior Marketing Manager
The marketing funnel is a useful tool, but it doesn't represent the way most consumers shop. Rather than being a straightforward, one-way process, today's customer journey more closely resembles constellations mapped across the stars.

Customers interact with brands throughout each day. They engage while researching products and placing orders online. They encounter brands when streaming music and films, scrolling through social media feeds, and catching up on emails. Seventy-one per cent of customers say that they've used multiple channels to start and complete a single transaction. And 64 per cent have used multiple devices to complete a single purchase, according to a recent survey by Salesforce.1

Given today's multichannel, individualised customer journey, how can advertisers meet customers where they are with relevant messaging at the right time?

Taking a customer-centric approach to marketing and advertising is a key step.
What is customer-centric marketing?
Customer-centric marketing offers customers value at every interaction, based on their needs and interests. Going back to the analogy of the customer journey being a constellation of stars, think of each star as a distinct opportunity to connect with customers and drive inspiration, consideration, purchase and loyalty. That begins by taking stock of the holistic customer experience that your company delivers. On what channels are customers engaging with your brand? What content and experiences are you offering at those touchpoints? How could you optimise that touch point and connect it to others? Then, with information and insights, continuously improve the experience.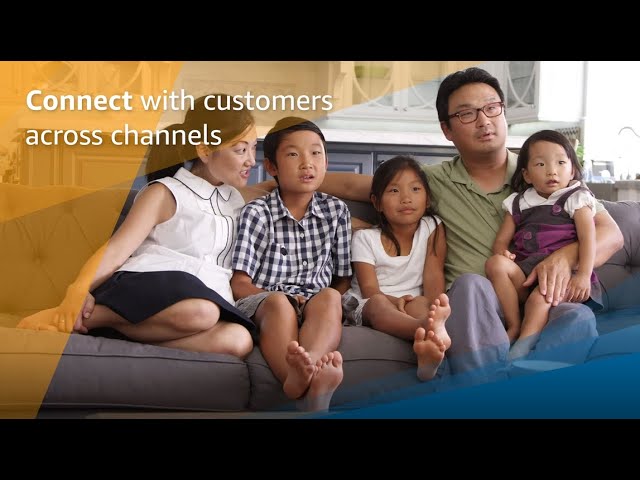 What are the benefits of customer-centric marketing?
Customer-centric marketing is an all-round win. Customers value positive interactions with brands; those positive experiences help brands to earn and maintain trust. The same Salesforce survey found that 73% of customers say one extraordinary experience raises their expectations of other companies.2

Additionally, a customer-centric approach to marketing and advertising is an important long-term business strategy. Striving to improve the customer experience at every single advertising touch point is a strategy that can withstand changes in shopping behaviours, preferred channels or major industry disruptions. Companies that prioritised and effectively managed the customer experience were three times more likely than their peers to have significantly exceeded their top business goals in 2019.3
Four examples of customer-centric marketing
For inspiration, and to illustrate what customer-centric marketing and advertising looks like, here's how four brands took creative approaches to engage and delight customers across channels.
Bacardi transformed customers' living rooms into tasting rooms
Bacardi is known for their rum. But the global spirits company also has an award-winning collection of single-malt whisky brands. To raise awareness among new and experienced whisky drinkers in the UK and Germany who have a taste for craft and luxury, Bacardi developed a live tasting that customers could enjoy from the comfort of their own homes.

Bacardi created the Single Malt Discovery Collection, consisting of three whiskies, exclusively for the tasting. Customers in the UK and Germany could purchase it on Amazon and receive access to the livestreamed tasting, which took place in October 2019. During the event, customers were able to ask questions to the expert hosts via a custom landing page on Amazon. They asked more than 500 questions, and Bacardi saw an increase in whisky sales on Amazon.4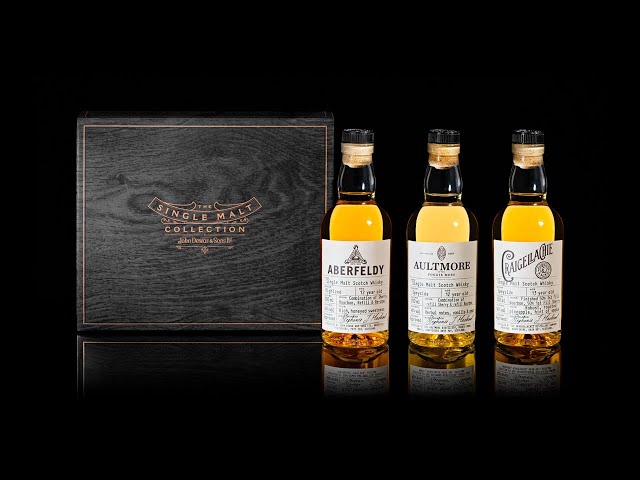 INFINITI offered a seamless online-to-offline test drive experience
INFINITI is another company that took a creative, customer-centric approach to marketing. The automotive company, built on luxury and innovation, knew that customers are pleasantly surprised when they have the opportunity to experience INFINITI vehicles first hand. So, to put customers in the driver's seat in 2019, INFINITI Canada created a seamless online-to-offline experience that let them go for a test drive in an unexpected place.

INFINITI created a test-drive pop-up experience inside Yorkdale Mall – Canada's largest luxury shopping centre. The experience featured a home façade, complete with curated items available for purchase through Amazon SmileCodes. Customers could conveniently see and experience the INFINITI QX50 and were encouraged to visit local dealers. The physical campaign was amplified with influencer marketing, and high-impact placements on Amazon.ca, as well as a custom landing page. The Amazon DSP was used to deliver brand messages, via display ads, across exclusive Amazon audiences, drive reach across devices and formats, and get insights and performance reporting. With their customer-centric approach, INFINITI's 10-day event generated more than 2,000 customer interactions with product specialists, resulting in more than 300 event test-drives and 600 dealership test-drives.
VAPE took a customer-centric approach to creating brand buzz
For another effective example of customer-centricity, consider the insect repellent company, VAPE. To build buzz and drive awareness of their products in Italy, they came up with a creative concept: ads that brought to life the experience of dealing with mosquitoes.

VAPE worked with Amazon Ads to develop a full-funnel campaign to cover each phase of the customer journey. By leveraging Amazon's audience insights and lifestyle and in-market audience segments, the brand was able to reach audiences interested in products like theirs: sport lovers, ecologists, parents and outdoor lovers. VAPE also leveraged Amazon's audience insights to create different ad creatives based on shopping insights. For example, audiences that recently purchased a broom or book, for example, would have seen a banner that showed a similar product swatting away pesky mosquitoes, before introducing the VAPE product. With this compelling creative, VAPE became the top seller of insecticide on Amazon.it in summer 2020.
The Honest Company offered valuable content at every interaction
Jessica Alba took a customer-centric approach to building a business and a brand. She founded The Honest Company in 2012, after discovering that she couldn't find one brand that she could trust for all her everyday needs. And she knew that there were many other customers out there, just like her. Today, The Honest Company offers a wide range of products in the baby, cleaning, beauty and bath categories.

To reach a busy audience that literally had their hands full—new parents – The Honest Company crafted a full-funnel strategy to connect with customers on their terms. To build brand awareness, they used over-the-top (OTT) video. With Amazon DSP, the brand was able to reach exclusive Amazon audiences on Amazon-owned sites and apps, as well as on third-party sites and apps. They hosted an Amazon Live livestream with Jessica Alba. As Jessica shared stories, customers could interact with her directly via live chat, and shop for products in the carousel located next to the livestream. In addition, The Honest Company used Sponsored Products to reach high-intent shoppers who were seeking products like theirs, and offered customers vouchers available on product detail pages. By providing valuable content at each interaction, The Honest Company saw a fivefold increase in detail page views from OTT impressions, a 39% higher return on ad spend, and quarter-over-quarter increases in reach.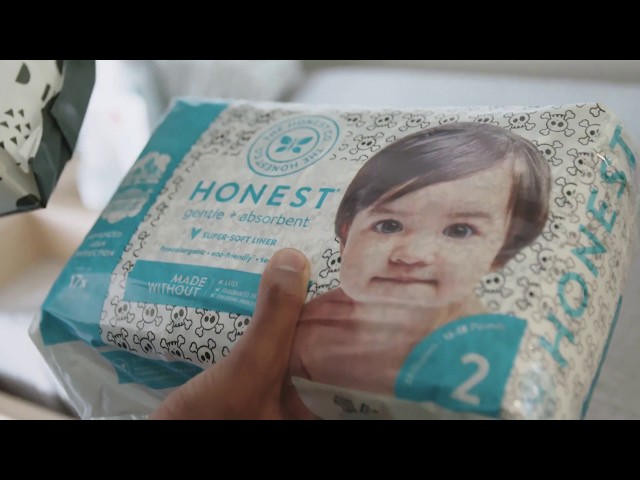 How can you create a customer-centric marketing strategy?
If you're looking to create a customer-centric marketing strategy, like the brands above, consider these key steps:
Approach the customer journey as a series of cycles.
By taking a full-funnel approach, and understanding that customers may be in any stage of the journey, find opportunities to appeal to various stages at each touch point – like taking a creative approach to branding on traditionally lower-funnel touchpoints, and ensuring there are call-to-actions (CTAs) or product information on upper-funnel engagements. By offering a positive experience, each touchpoint is an opportunity to inspire discovery, consideration, purchase, loyalty – or all of the above.
Understand your audience better.
Having a multi-dimensional understanding of your audience is key to crafting messaging and creatives that resonate; understand who your customers are, beyond demographics, and how they engage with your product. Going back to the Bacardi example, the company wasn't only trying to reach consumers between a specific age range in set locations. Bacardi sought to engage new and experienced whisky drinkers who appreciated craft and luxury, and devised an experience that would appeal to them.

Or, say that you're a hand cream company that recently made all your packaging more sustainable, and as a result, you have products that are part of Amazon's Climate Pledge Friendly programme. When reaching out to environmentally conscious audiences, such as sustainable shoppers in the market for consumables, you can feature creatives about the new packaging and Climate Pledge Friendly certification – a message that may resonate more than leading with hand cream scents.
Offer value at every interaction.
As the examples demonstrated, each brand strove to offer customers meaningful engagement at each touch point. The Honest Company's offerings ranged from discounts to interactive livestreams with Jessica Alba. INFINITI developed complementary, immersive online and offline experiences. And VAPE's creative approach shows how it's even possible to make shopping for household staples – such as insect repellent – fun and engaging.
Measure and optimise.
The final component to creating a customer-centric marketing strategy is measuring and analysing. Use data and analytics to find out what's working and what's not, and develop creative ways to iterate accordingly.

You may learn that customising creatives resonates more with audiences – like VAPE did. An athletic wear company might discover that customers in Chicago respond better to creatives set in their city, rather than generic streetscapes. With this insight, the company may decide to feature local images across key marketplaces. Or the hand cream company may want to test whether sustainability messaging around the Climate Pledge Friendly certification resonates with other audiences beyond environmentally conscious shoppers. These are just two ideas. For more inspiration, take a deeper dive into using measurement to develop a customer-centric advertising strategy.
Conclusion
For the last several years, offering customers a seamless omnichannel experience has been one of marketing's holy grails. Taking a customer-centric approach to marketing and advertising is a key step towards creating that experience. By offering value at every interaction, you can inspire discovery, consideration, purchase or loyalty, no matter where in their journeys customers may be. And in doing so, we can start to connect the dots between all of our customer touchpoints, and form constellations among the stars.
1–2 Salesforce, State of the Connected Customer, Third Edition, 2019.
3Adobe 2020 Digital Trends
4This promotion was not available in the US and such alcohol advertisements are not available in the US