5 tips for measuring marketing effectiveness across the funnel
November 24, 2020 | By: Nina Brentlinger, Sr. Product Marketing Manager
At this point, you know that a full-funnel approach to Amazon Ads can be a powerful framework for growing your business on Amazon. Not only does a full-funnel strategy make sense in the context of today's omni-channel journey, but advertisers who take a full-funnel approach also see better results across the marketing funnel—from brand awareness to consideration to conversion.

Amazon Ads is uniquely positioned as a full-funnel solutions provider because we reach customers throughout their daily lives, with products that deliver unique reach and relevance—and we give the depth and breadth of insights you need to continually refine and optimize your campaigns.

Here are five of our top tips for measuring and optimizing your full-funnel strategy to deliver greater efficiency for your budget and enhanced experiences for your customers.
1. Measure the impact of your non-Amazon ads
Remember Suds? In our previous blog on full-funnel marketing, we discussed a fictional soap company called "Suds" and examples of how two shoppers might interact with the brand. For example, one might discover Suds soap via Fire TV whereas another shopper's path-to-purchase might be informed by reading product reviews on Amazon.

But let's be honest—Amazon Ads is not the only way shoppers will discover and engage with your brand. For example, they might discover Suds soap through a video on their social media feed. They might search for Suds soap using a search engine, or explore the brand via Suds' own site.

We recognize that a full-funnel strategy likely includes channels like search, social, email, and maybe your own retail website. That's why we've built products like Amazon Attribution to help you grow your business on Amazon by optimizing experiences wherever they spend time.

You can think of Amazon Attribution as a tool that enables you to measure, optimize, and plan. First off, Amazon Attribution helps you measure how non-Amazon media and marketing channels contribute to shopping activity and sales performance on Amazon. Second, you can use these insights to optimize your cross-channel advertising. For example, if you find that ads through one search engine are performing better than ads through another search engine, you can adjust your strategy. Finally, as you use Amazon Attribution to measure your tactics, you'll begin to spot trends and benchmarks that can be used to help plan future marketing strategies to help maximize ROI. For example, you might notice email is the most efficient channel for new launches. You can then plan future launches with this insight in mind.

Advertisers who turn insights from Amazon Attribution into optimizations to make their full-funnel strategy work harder have seen strong results. For example, Beavercraft doubled sales using insights from Amazon Attribution to inform their marketing strategies, and MidWest Homes for Pets grew return on ad spend (ROAS) 32% by using Amazon Attribution to optimize their full-funnel strategy.

How does it work? Simply generate tags to implement across search ads, social ads, display ads, video ads, and email marketing. These tags will help you see how marketing tactics are driving metrics like clicks, detail page views, Add to Cart, and purchases on Amazon. Amazon Attribution is free and available to vendors and brand-registered sellers that sell products on Amazon in the US, UK, Canada, France, Italy, Spain, and Germany. It's available both as a standalone measurement solution and through integrated tool providers.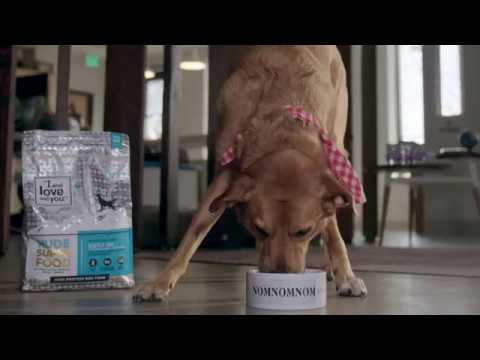 I and love and you
See how pet food brand "I and love and you" used Amazon Attribution to help get a holistic picture of how all of their ad investments contributed to their sales on Amazon.
2. Understand your audiences across the funnel
A more diverse marketing strategy means more insights to understand your audience and fine tune media in response. For example, Suds might think their "Surf and Sea" audience is men aged 30-39. Through audience insights reporting, they might discover their audience overlaps with other audiences who enjoy surfing, are interested in Jeeps, recently purchased sunscreen, and are in the market for beard oil and baby basketball hoops. As a result, they might realize their audience is actually "outdoorsy young dads."

Suds can take this insight to inform imagery on their product detail pages, Store, and ad creative to drive greater relevance and improve engagement metrics like click-through rate. For example, they might develop lifestyle imagery featuring dads with their children at the beach. They can also use these insights to optimize their audience strategy. For example, they might use product targeting to surface their soap among shoppers browsing for beard oil or use display or video through Amazon DSP to build awareness among in-market audiences with an interest in Jeeps.

Suds might even find that their audience varies across the funnel. For example, Suds might find out that awareness campaigns work best among men, but lower-funnel campaigns work equally well among women. Knowing some shoppers respond well to performance advertising highlighting the product's functional benefits and price, whereas others respond well to surf imagery and branding can help Suds refine their creative and audience strategies.

You can even place a pixel on your own retail site to understand how Amazon Ads contributes to homepage visits, orders, or other touchpoints along the customer journey. For more information about pixels, ask your Account Executive.
3. Customize shoppers' journeys.
Amazon Ad Server helps customize communications to audiences based on where they are in the shopping journey. Amazon Ad Server gives customers creative control to engage audiences with relevant, impactful ads while centralizing cross-channel insights to aid in campaign optimization.

For example, you might use an ad server to set up a rule to show audiences who have previously viewed your product a different CTA than audiences who haven't (e.g., "Buy now" versus "Learn more") to optimize your campaigns. You might also customize imagery based on the location of your intended audience, or configure rules to show creative spotlighting your second-best-selling product if your best seller is out of stock. Amazon Ad Server can take any type of signal or data feed and use that to create hundreds of thousands of creatives to help you reach the right audience with the right creative at the right time. For example, Suds might use Amazon Ad Server to test whether images of Stinson Beach work better for audiences in the Bay Area.

Amazon Ad Server provides aggregate reporting (for metrics like reach, clicks, etc.) and path-to-purchase insights from your brand's site as well as Amazon, so you have a single source of truth for all of your marketing activities. For example, if Suds issues a coupon on its website and wants to understand coupon redemption, Amazon Ad Server can report on total redemptions across all of Suds' media providers, including Amazon Ads. Amazon Ad Server can also tell you how those conversions mapped to different creative, geolocations, device types, etc., or provide insight into the event that led shoppers to click on an ad and download a coupon—even if that event takes place wherever they spend time.
4. See how your ad spend compares to your aggregated peer set
While every advertiser is different, sometimes it's helpful to see how your advertising strategy stacks up against an aggregate set of peers in your product category. For example, you may be able to learn how your spend across Amazon Ads channels compares to peers in your category, and whether you're over- or under-indexing on sales, branded search, subscribe & save, and other metrics. We call these "peer sets."
5. Think outside of the ROAS box
Finally, we want to emphasize that a full-funnel strategy is about more than return on ad spend (ROAS). As you work your way up the funnel, your upper-funnel activities may appear to drive less return on advertising spend than your lower-funnel initiatives. Don't panic—this is normal.

As our step-by-step guide to full-funnel marketing illustrates, the funnel is a helpful framework for visualizing audience engagement. Lower-funnel activities typically reach a small but highly engaged audience. As you work your way up the funnel, you will likely reach larger audiences, but they may require more information and engagement before they're ready to buy. As a result, it may take time to see the returns on your upper-funnel advertising because these campaigns are designed to educate and inspire incremental audiences, rather than drive sales among audiences who are already engaged with your brand. For example, shoppers who become aware of your brand via a Fire TV ad may ultimately purchase via a Sponsored Products ad, or shop for your specific product and select it from a list of shopping results. While your Fire TV ad wouldn't get credit for this particular purchase, it's an important tactic in feeding the funnel.

Advertising not only helps grow your advertised product, but can help grow your entire brand on Amazon as well. That's why it's important to look at overall sales to get a complete picture of the total impact of your advertising.

In addition to total sales, here are some valuable marketing metrics to measure progress at each stage of the funnel so you can assess which parts of your funnel are particularly strong and which parts may need more investment.
Growing awareness: reach, click through rate (the number of click-throughs relative to the number of impressions)
Increasing consideration: branded searches (the number of shopping queries that include your brand's name in the query), detail page views, Store traffic, average cost per detail page view
Owning your aisle: new-to-brand sales, add-to-cart
Drive conversion: ROAS, ACOS, orders, cost per purchase
Retail readiness: presenting the Featured Offer, 4+ star rating, 20+ product reviews
Building loyalty: repeat purchase rate, Subscribe & Save rate, time between purchases
Want to learn more about what a full-funnel strategy means, and why it drives better results? Read the previous blog in our full-funnel series.