What is Amazon Attribution?
Amazon Attribution is an advertising and analytics measurement solution that gives marketers insight into how their non-Amazon marketing channels perform on Amazon.
Measure
Understand the impact of your cross-channel digital marketing activities.
Optimize
Make in-flight optimizations using on-demand advertising analytics to help maximize impact and ensure efficiency.
Plan
Learn which of your strategies maximize return on investment and drive sales to build future marketing plans.
How advertisers can use Amazon Attribution
While Amazon Ads helps drive consideration for your brand and products across multiple touch points, we know there are a number of non-Amazon channels that also play key roles in the shopping journey. With Amazon Attribution measurement, you can gain visibility into how these non-Amazon touch points help customers discover and consider your products on Amazon. Using these advertising analytics and insights, you can optimize and plan your digital strategy based on what you know resonates with your customers and drives value for your brand on Amazon.
Understand which non-Amazon strategies are helping you reach your goals.
Access full-funnel advertising analytics with metrics including clicks, detail page views, Add to Carts and sales.
Discover new sales opportunities by learning more about how shoppers engage with your brand on Amazon.
Get insight into campaign performance in-flight with Amazon conversion metrics for your campaigns.
Grow return on investment by ensuring your marketing campaigns are driving value for your brand on Amazon.
Combining Amazon and non-Amazon media leads to over 100% growth for SmartyPants
How Quartile's integration with the Amazon Attribution API helped create a full-funnel, sales-driven marketing strategy, incorporating both Amazon Ads and non-Amazon channels, for vitamin brand SmartyPants.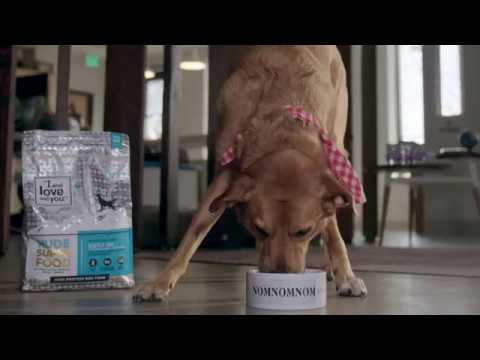 I love and you
See how pet food brand "I and love and you" used Amazon Attribution to help get a holistic picture of how all of their ad investments contributed to their sales on Amazon.
Get started with Amazon Attribution
Once your account has been created, sign in to add the products for which you want to measure conversions. From there, generate tags for each of your marketing strategies, and then implement tags across your search ads, social ads, display ads, video ads and email marketing.
FAQs
Who can use Amazon Attribution?
Amazon Attribution is currently available for professional sellers enrolled in Amazon Brand Registry, vendors and agencies with clients who sell products on Amazon. Eligible sellers and vendors can access Amazon Attribution measurement through either the self-service console or tool providers integrated with the Amazon Ads API.
What types of media can be measured?
Amazon Attribution measures non-Amazon Ads media such as search ads, social ads, display ads, video ads and email marketing.
How much does Amazon Attribution cost?
At this time, there is no cost associated with participating in Amazon Attribution.
What key metrics are available in Amazon Attribution?
Amazon Attribution reports include clicks, as well as Amazon conversion metrics, such as detail page views, Add to Carts and purchases. Reporting is available via downloadable reports and within the console.
Can I invite more users, such as my agency partners, to my Amazon Attribution console?
Yes, you can grant permission for users directly within the console. Select "Manage" at the top navigation, and then select "User management" to add users.
Amazon Attribution measurement available through the Amazon Ads API?