The Brief, October 2021: News from Amazon and Amazon Ads
Welcome to The Brief, our monthly round-up of news from Amazon and Amazon Advertising. In this edition, we are excited to share Amazon Launchpad's Innovator of the Year, faster Same-Day Delivery in six new cities, and more research on Connected Consumers.
Amazon in the news
Amazon Devices & Services announces new products, features, and services
Amazon Devices & Services announced new products, features, and services on September 28, including Astro, a new home robot. Amazon also announced the all-new Echo Show 15, Blink's first video doorbell, Amazon Glow, and the new Ring Always Home Cam, Alexa Together, and so much more.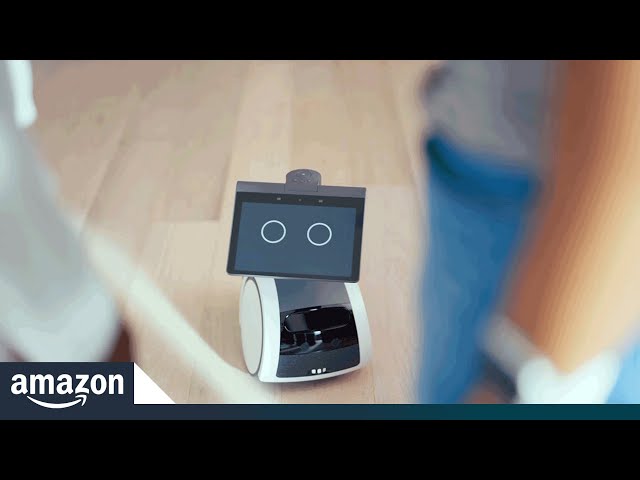 The Climate Pledge announces 86 new signatories
More than 200 global businesses, including three new signatories in India, have now joined The Climate Pledge and are pursuing ambitious carbon-reduction activities, including mobilizing their supply chains to tackle climate change.

Amazon and Global Optimism have announced that 86 new signatories recently joined The Climate Pledge, including Nespresso, ASOS, Procter & Gamble, HP, and Salesforce. Gaining momentum in India, The Climate Pledge also sees three new signatories from India – UPL Limited, Greenko Group, and GODI – joining the existing Indian signatory, Infosys Limited. The announcement means more than 201 companies and organizations from around the world have now pledged to meet the Paris Agreement's goals 10 years early—and achieve net-zero carbon by 2040.

Combined, Pledge signatories generate over $1.8 trillion in global annual revenues and have more than 7 million employees across 26 industries in 21 countries. Climate Pledge signatories are expected to collectively mitigate 1.98 billion metric tons (BMT) of carbon emissions from a 2020 baseline. This is equivalent to 5.4% of current global annual emissions—demonstrating the collective impact The Climate Pledge is expected to have in addressing climate change and prompting more action to tackle the climate crisis.
Signatories to The Climate Pledge agree to:
Measure and report greenhouse gas emissions on a regular basis.
Implement decarbonization strategies in line with the Paris Agreement through real business changes and innovations, including efficiency improvements, renewable energy, materials reductions, and other carbon emission elimination strategies.
Neutralize any remaining emissions with additional, quantifiable, real, permanent, and socially beneficial offsets to achieve net-zero annual carbon emissions by 2040.
Amazon and Global Optimism co-founded The Climate Pledge in 2019 as a commitment to be net-zero carbon by 2040. Since then, major companies and organizations worldwide have signed on, playing a critical role in stimulating investment in the development of low-carbon products and services.
Many of the new Pledge signatories are already making significant progress toward reducing their carbon emissions.
Amazon invests in nature projects to benefit communities across Europe
As part of its commitment to improving environmental conditions in the communities in which Amazon operates, the company has announced a nearly $23.5 million (€20 million) allocation for nature-based solutions in Europe as part of Amazon's Right Now Climate Fund. The first funding recipient is the Parco Italia urban forestry program in Italy. Parco Italia aims to plant 22 million trees—one tree per city resident—across 14 metropolitan areas in Italy. The Parco Italia program will receive nearly $2.35 million (€2 million), which will support strategic planning of the program and initial tree planting. The project will also help cities become more climate-change resilient, increasing urban biodiversity, improving air quality, and promoting urban cooling.

Amazon's commitment to building a sustainable business for its employees, customers, and communities is at the heart of this investment and helps drive positive change worldwide, including in the locations where Amazon operates. Amazon has millions of customers across Italy and 1,400 employees in Milan, spread across corporate offices, Amazon Web Services, and logistics sites.

This announcement comes after Amazon's commitment to fund an urban greening program that aims to reduce climate change risks and increase species biodiversity in German cities. The investment comes from Amazon's global Right Now Climate Fund, which was set up in 2019 to support nature conservation and restoration initiatives worldwide. The allocation for Europe will fund vital projects across the region supporting carbon mitigation and biodiversity improvements, and provide social benefits such as job creation and access to nature.
New insights
The holiday shopping season is upon us
When will customers start holiday shopping?
According to a 2021 Amazon Advertising/Kantar survey, 39% of U.S. consumers and 42% of U.K. consumers will start holiday shopping as early as October.1
Even though Black Friday and Cyber Monday are popular times to find deals on televisions, laptops, and the latest gadgets, 47% of U.S. consumer electronics shoppers and 45% of U.K. consumer electronics shoppers plan to make holiday purchases in October.2
It's a similar story for fashion and consumer packaged goods. Forty-six percent of U.S. and 47% of U.K. consumers reported they will start buying clothing and accessory gifts in October, and 42% of U.S. and 51% of U.K. consumers reported they will start shopping for beauty, pet, and baby gifts.3
Online search data tells a similar story.
In 2020, searches for "Christmas gifts" in the U.S. more than doubled from 40.5K in September to 110K in October, according to seoClarity.
An even bigger leap occurred between October and November, when online searches rose to 450K, before topping out at 550K in December.
Across 818 holiday-related search terms, the biggest spike happened between October and November (711K to 2.9 million), as customers sought out more gift ideas and deals.
Where will people be shopping?
While in-person purchases comprise the majority of holiday shopping revenue, online sales are increasing.
In 2020, online holiday shopping reached $185.88 billion, according to eMarketer.4
This year, that total is expected to hit $206.88 billion.
Our Kantar study found that 64% of U.S. consumers, and 65% of U.K. consumers, reported that they plan to do at least 40% of their holiday shopping online this year.5
1-3 Kantar Quickfire survey, US. 500 participants who have shopped during the Q4 2019/2020 holiday season and plan to do so in 2021.
4 Retail & Ecommerce Holiday Season Sales, eMarketer, 2021.
5 Kantar Quickfire survey, US. 500 participants who have shopped during the Q4 2019/2020 holiday season and plan to do so in 2021.