Let's take a look at shopping for consumer packaged goods. Even though 95% of consumer packaged goods (CPG) purchases are made in brick-and-mortar stores, digital marketing is part of 77% of retail decisions.1 This helps demonstrate that shopping for CPG, including skin care products, is omni-channel, encompassing both online and off-line touchpoints. What this means is that customers who are shopping in a store are likely to spend time online researching products, providing brands with a valuable opportunity to engage and inspire them through digital advertising.

With options for engaging shoppers both on and off Amazon, Amazon Ads offers ad solutions that can help you execute your skin care brand marketing strategy.
1IRI, Optimizing Digital Media, 2018, US.
How Amazon Ads can help drive your skin care marketing strategy
Amazon Ads can help you extend your reach across the complete path to purchase, from brand discovery and consideration to driving omni-channel reach and results, on Amazon and off-line.
Reach skin care shoppers at scale
Based on a custom survey by Kantar, Amazon reaches 30% of skin care shoppers.2 And with hundreds of millions worldwide active customer accounts,3 we reach skin care shoppers at scale even if they don't engage with Amazon in the skin care category specifically.
Increase awareness of your brand and products
33% of skin care buyers that visit Amazon discover a new brand or product. For buyers who visit Amazon while in store, that audience increases to 40%.4
Measure results throughout the path to purchase
Amazon Ads campaigns provide metrics ranging from impressions to detail page views and purchase rates, so you can track the performance of your advertising throughout the customer journey.
2Kantar, 2019, US.
3Amazon quarterly earnings release, Q1 2020. Active customer accounts represent accounts that have placed an order during the preceding twelve month period.
4Comscore plan metrics, 2019.
Case study: The Honest Company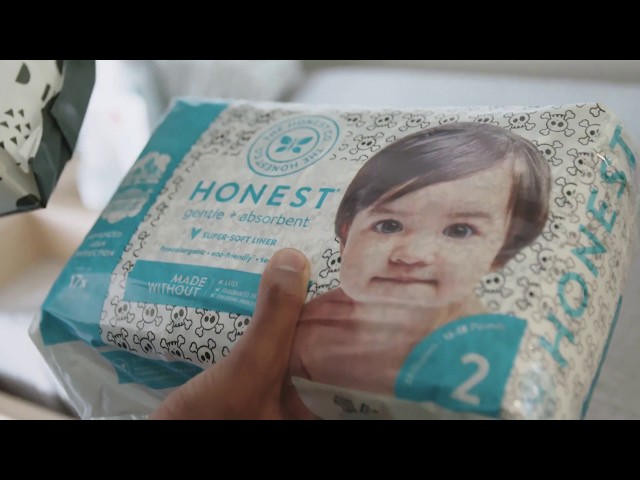 To accelerate the growth of its business, The Honest Company was looking for efficient ways to build brand awareness and drive sales.
How skin care brands can use Amazon Ads
Match our advertising product options to your marketing goals.
Brand awareness
Help grow your brand through ad products such as Streaming TV ads, audio ads, and Amazon DSP with a focus on ads off Amazon or ads with link-out creative to your brand site. With this marketing strategy, most of your impact will likely be observed in off-line channels.
Brand advertising with online retail objectives
Drive impact both on Amazon and off-line through ad products such as video and display ads through the Amazon DSP, with a focus on link-in creative back to Amazon.
Performance advertising
Measurement
Our measurement solutions help you understand advertising's impact on shopping activities across Amazon and on third-party sites and apps, helping you gain a holistic view of performance on Amazon or off-line. You can leverage first-party insights to measure impact on Amazon across different touch points. To measure off-line impact, you can leverage third-party reporting solutions that offer advertisers access to enhanced advertising insights, such as off-line sales lift or brand lift.
Skin care industry insights
Staying on top of skin care consumer trends can help guide a successful advertising strategy. Our custom survey by Kantar uncovered insights into the shopper journey from 1,066 survey participants who purchased skin care products in the last month and are representative of the US female skin care buyer population.
Omni-channel shopping
Based on a custom survey, we learned that in-store skin care buyers that had an online touchpoint while in-store frequently visited Amazon,5 indicating that advertisers have a strong opportunity to build an omni-channel customer experience for their brand through Amazon Ads.
Other skin care insights we learned:6

• The majority of skin care buyers, 88%,
purchase in store.
• Just over half of in-store skin care buyers had an online touch point before they made a purchase.

The importance of online touch points
Skin care buyers gave these reasons for visiting online sites:
• Researching/learning more about products already considering (47%)
• Finding best product to meet needs (39%)
• Finding product with best deal/promotion (28%)
It's clear that shopping for skin care products is omni-channel. In-store buyers engage with online touchpoints, and both online and in-store buyers engage with Amazon.
5Kantar, 2019, US.
6Kantar, 2019, US.
Skin care marketing resources
Customers care about brands, and that should inform your advertising strategy.
Customers care about brands, and that should inform your advertising strategy.