What is OTT? A complete guide to over-the-top
If you've ever binged a show on Freevee, streamed a live event on Twitch, or watched your favorite network broadcast app on Fire TV, you've experienced over-the-top (OTT) video content. OTT, which is sometimes also called streaming TV, represents any content that is delivered directly to viewers via a streaming video service over the Internet, bypassing the traditional cable set box, and typically viewed on a TV.

OTT ads, also known as streaming TV ads, are the advertisements delivered to viewers within this video content. OTT, or streaming TV, ads offer an opportunity for advertisers to reach new audiences at scale as more viewers lean into streaming video content in lieu of traditional cable and broadcast TV. In this post, we will provide an overview of OTT advertising, define common terms, and share how Amazon Streaming TV and online video ads help brands deliver their messages at scale.
OTT meaning and definitions
As mentioned, OTT, or streaming TV, refers to any type of streaming media content delivered over the Internet. It includes subscription-based streaming services where consumers can access content on-demand without having to go through a traditional satellite or cable provider. Viewers can watch OTT content across a range of devices such as mobile phones, gaming consoles, and tablets, but the majority of viewing occurs on connected TVs (CTV).
Cord-cutting, which is when households cancel their subscription to cable or satellite TV, is driving more consumers to stream video through connected TV. Over six million households were expected to cord-cut in 2020, bringing the total number of cord-cutter households to 31.2 million. That number is estimated to grow to 46.6 million total cord-cutter households by 2024, or more than a third of all U.S. households.1 This presents a huge opportunity for brands to incorporate streaming TV advertising into their media strategies.

In addition to cord-cutters, there are also "cord shavers," who are minimizing their pay-TV plans but still using streaming services. And then there's a growing number of "cord nevers"—people who have never paid for TV subscriptions or premium channels.
Here are some of the key terms advertisers should know for streaming TV.
Streaming TV refers to the distribution of televised content over the Internet to user devices for on-demand viewing. Amazon Prime Video is an example of streaming TV where users can access an array of movies, TV shows, and original content directly over the internet, without the need for traditional cable or satellite subscriptions.
Advanced TV
Advanced TV is an overarching term referring to streaming content that goes beyond linear television delivery models to other devices and apps. Many of these services are communicated through acronyms like OTT, CTV, TVE, OLV, VOD, SVOD, TVOD, AVOD, and PVOD. Let's break down what these acronyms mean and how they work.
Connected TV (CTV)
Connected TV, or CTV, is a device that can connect to a TV or smart TV, and is used to deliver streaming video content. They are incredibly popular, with 224MM people using a CTV in the US alone.2 CTVs include gaming consoles, smart TVs, or a digital media player. Essentially, CTV is the device that enables you to connect to the Internet to access video content.
TV everywhere (TVE)
TV everywhere (TVE) allows consumers to access the entertainment content they want over the Internet wherever they are, simply using log-in credentials from their preferred subscription-based service. Sometimes called authenticated streaming or authenticated video on demand (VOD), TVE breaks the boundaries of traditional TV so viewers can stream their favorite content at home, on the bus, or at the beach—anywhere there's an Internet connection.
Online video (OLV) ads
Online video (OLV) ads run before, during, and after video content on websites. OLV ads appear in both in-stream and out-stream formats, across browsers and apps, and on devices such as desktop, mobile, and tablet. OLV ads can also be embedded within online articles or through banner ads that appear on formats including in-feed video, in-article or in-read video, video in-banner, and interstitial video.
Video on demand (VOD)
Video on demand (VOD) is video content that is accessible to consumers when they want it. There are four main types of VOD: subscription video on demand (SVOD), transactional video on demand (TVOD), ad-based video on demand (AVOD), and premium video on demand (PVOD). The differences between the four are detailed here.
SVOD
Subscription video on demand (SVOD) is content accessible to consumers who have signed up for a subscription to a particular service, allowing them to view as much as they want for a flat rate per month. An example of this is Amazon Prime Video.
TVOD
Transactional video on demand (TVOD) content is purchased through a pay-per-view model. Viewers can either purchase the content for repeated viewing, or rent it for a single-time use. Amazon Prime Video Store is an example of a TVOD service.
AVOD
Ad-based video on demand (AVOD) doesn't require a subscription or transactional fee, as it's ad-supported content. An example of an AVOD service is Freevee. Viewers are adding AVOD to their streaming options for more variety. From January to March 2020, 50% of US adults ages 18-44 signed up for an AVOD service; 47% planned to add another in the 12 months following.3
PVOD
Premium video on demand (PVOD) is a newer concept, where film studios and other providers offer premium video content, like access to a movie premiere, at a higher price point. This type of content became more prevalent over the past year as some studios released films straight to streaming services while many movie theaters were closed.
OTT vs. VOD vs. CTV
These acronyms are easily confused, as they are all very similar. OTT is related to how content is delivered—which is over the Internet—whereas VOD is related to how the content is accessed by consumers, whether via a single purchase, subscription to a service, or by watching an ad. CTV is the device viewers use to access the content.
OTT industry trends
The OTT industry continues to boom, with SVOD being the most popular type of video on demand.4 What's more, cord-cutting is accelerating among all age groups.
Caption: Of households that describe their relationship with cable TV as "cord-cutter" instead of "cable subscriber," 74% are ages 18-34, 64% are ages 35-54, and 56% are 55+.5
Why should marketers add streaming TV advertising to their media mix?
The entertainment landscape is moving beyond cable—and it is moving quickly. Simply put, more people are watching more content in more places than ever before. For example, 90% of Amazon's ad-supported streaming TV audience is watching almost two hours of streaming TV content every day.6 More time than we spend eating, drinking, or exercising each day. Streaming TV advertising isn't just a place to reach audiences—it's increasingly become the place to turn everyday moments into lasting customer connections, making it an important addition to a brand's media mix.
OTT ads vs. video advertising
OTT ads are delivered over the Internet through streaming devices. Video advertising is the umbrella term for all video-related advertising, which includes OTT, OLV, and more. Both types of advertising help brands reach the most relevant audiences across the customer journey by leveraging streaming and shopping signals.
Where do streaming TV ads show up?
Streaming TV ads can be featured within a number of different inventory types and served programmatically. Depending on the audience a brand is trying to reach, they could feature their ads anywhere from free streaming services like Freevee, across TV network broadcaster apps like Discovery, during live sports, like Thursday Night Football, or on the News app on Fire TV.
Streaming TV advertising best practices
Effective streaming TV advertising campaigns leverage audience insights and audience segments. For example, Amazon Ads enables brands to engage audiences based on billions of first-party insights, which have been shown to help brands achieve a 44% increase in consideration compared to using demographic attributes alone.7

Successful campaigns also stay true to their brand message and tone by appearing alongside relevant content, whether that's hit TV shows and movies, curated news, or live sports. Additionally, streaming TV ads with a clear call-to-action (CTA), like visiting a website, can be helpful, since viewers may have a device nearby while streaming content to perform a CTA if compelled to do so.
Measuring streaming TV advertising
Measurement is a critical element of any digital ad campaign, and streaming TV advertising is no different. It's important for advertisers to know which audiences they are connecting with and how different ad products, like audio or display, complement and amplify an streaming TV investment. Compared to streaming TV, linear TV ad measurement typically relies on TV attribution or analysis by cable or satellite providers and agencies. Streaming TV measurement is more comprehensive, and advertisers can leverage audience insights to understand the audiences their campaigns reach. Some useful metrics to measure campaigns are brand reach, brand lift, and offline lift.
Amazon Streaming TV and online video ads
Amazon Streaming TV ads allow advertisers to reach and connect to unique audiences at scale. Advertisers can reach over 120MM unduplicated US viewers of streaming TV content when they advertise with Amazon Ads.8 We help you connect with audiences that are becoming harder to reach with linear TV.

Amazon online video ads can reach audiences with both in-stream and out-stream video ads on Amazon affiliated sites such as IMDb.com and Twitch, and across the web on leading publishers' sites through Amazon Publisher Services and third-party exchanges. Campaigns that use both online video ads and display ads see an average 320% increase in detail page views and 150% increase in purchase rate as compared to display-only efforts.9
Streaming TV advertising examples
How the Hershey Company reached incremental audiences
with Amazon Streaming TV ads
Streaming TV advertising may be a fairly new concept for some, but established brands are making use of it to refine their marketing strategies and reach audiences in new ways. The Hershey Company is an example of a classic brand that extended the reach of its time-tested linear TV campaign strategy with Amazon Streaming TV ads during critical seasonal milestones. Read more about The Hershey Company and Amazon Streaming TV ads.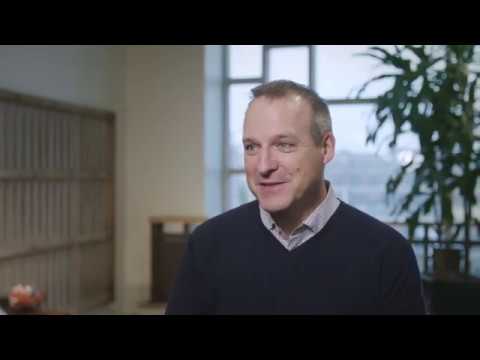 "With Amazon [Streaming TV ads] we're actually able to [reach] an incremental audience that we can't get with just linear television."

– Charlie Chappell, Head of Integrated Media and Communications Planning, The Hershey Company
Amazon Streaming TV and audio ads drive brand lift for brokerage advertiser
A well-known online brokerage firm was interested in raising awareness, perception, and purchase intent of their brand among their next generation of customers. Learn more about how combining audio ads and Amazon Streaming TV ads delivered results for the brand.
How Quest Nutrition reached unique and relevant audiences at scale with Streaming TV ads
Conclusion
The ever-evolving TV streaming landscape is full of possibility and opportunity for brands. We're excited to help you work smarter—not harder—to expand your reach and build impactful and relevant interactions with customers. Everything we do at Amazon Ads is about creating better customer experiences and driving outsize value for brands, so your OTT video ads campaign can show up to the right audience at the right time—for more impactful, more lasting connections. Learn more about harnessing Amazon Streaming TV advertising in your digital campaign strategy.
1 eMarketer, Sept 2020
2 Data & Insights: Striking Gold with CRV Measurement (Jan 2020)
3 IAS Research Streaming Wars (Mar 2020)
4 Kearney, OTT Streaming in the Limelight
5 Amazon internal, September 2020, WW.
6 Amazon internal and GfK Simmons, 2020
7 Amazon internal data, 2020
8 Nielsen Media Impact household and Amazon internal, 2021
9 Amazon internal, September 2020, WW.