Mitsubishi and Amazon Ads found the road to success with Canadian car shoppers
When Mitsubishi Motors launched in Canada 20 years ago, they were perhaps best known for the Lancer–a sporty, compact sedan that embraced their legacy in Motorsport and gained popularity with younger adult auto shoppers. But over the past two decades, this has evolved considerably, and Mitsubishi has worked hard to help customers fulfill their ambition to explore.

"As Canadian auto consumer habits have changed, so has Mitsubishi. With a growing demand for SUVs, we made the decision a few years ago to stop producing sedans and focus our efforts on where our customers' needs were going," said Mike Zablocki, Manager of Digital Marketing for Mitsubishi Motors Canada. "As a result, our customer base is attracting a slightly older demographic, with a higher income and more demands in the areas of style, innovation, and technology."

According to a 2021 Amazon survey of Canadian auto shoppers, SUVs are now the most popular vehicles among Millennials, Gen X, and Boomers.1 Last year, Mitsubishi worked with Amazon Ads on a car marketing strategy to help drive awareness and favorability for the launch of two new vehicles, the 2022 Outlander and the 2022 Eclipse Cross, two of the brand's most exciting new compact SUVs.

In Canada, customers have a relatively neutral impression of the Mitsubishi brand, "meaning we aren't viewed negatively, though customers don't often purchase from us due to brand strength," Zablocki said. "This leads to our greatest challenge for the Canadian marketing team: to increase awareness and favorability for the Mitsubishi brand within Canada so we can continue to grow market share.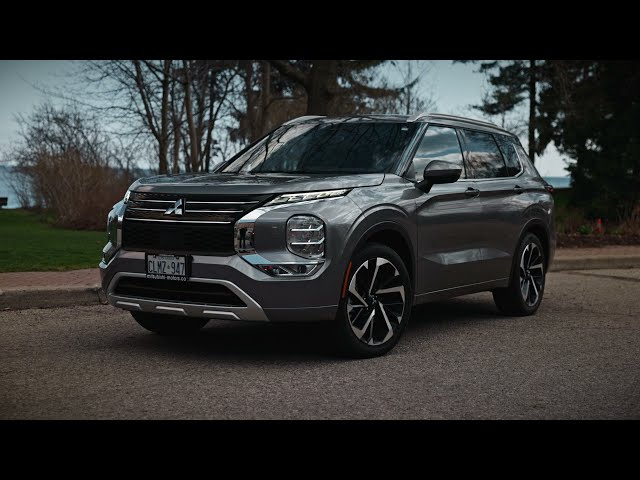 2022 Mitsubishi Outlander
With this goal in mind, Mitsubishi launched the new Outlander and Eclipse Cross vehicles using French and English placements across Amazon DSP, Fire TV, Twitch, and Goodreads—including a homepage takeover on Amazon.ca.

While auto brands don't sell cars in Amazon's store, Amazon Ads can still be an effective way of reaching auto shoppers. Canadian auto shoppers consume online media types more than offline, according to the Amazon survey.2 This means digital advertising can be an effective way of reaching auto shoppers with ads relevant to them during their customer journeys. On average, Amazon auto shoppers visit 2.7 dealerships and test drive 2.9 cars before making a purchase.3

Most auto shoppers on Amazon spend two to five weeks researching ahead of purchase, meaning there is a long period for brands to help customers find products that fit their needs.4 A majority of these shoppers are also open to the make and model at the beginning of their journeys—so messaging about new car brands can be helpful for these undecided customers.5

67% of Canadian vehicle buyers experienced a life-changing event before purchasing a car.6 These events include having a baby, changing a career, getting a pet, or picking up a new hobby like outdoor recreation.7

Mitsubishi wanted to reach audiences that included families, sports fans, gamers, book readers, and travelers. "We wanted to put our messaging where these audiences would be most likely to take notice," Zablocki said. "Our ability to reach each of our desired audiences across different placements was critical to the ultimate success of the campaign. We saw different levels of engagement with different ads across each platform and were able to adjust our campaign tactics to ensure the messaging across each platform collectively delivered the highest return on awareness and favorability possible."
As part of their strategy to connect with these different audiences, Mitsubishi and Amazon Ads continued to stay flexible and adjust the campaign along the way.

"The launch strategy was never intended to be set it and forget it. Instead, we devised a plan that would start with our best foot forward but offer the flexibility to allocate more budget toward the areas of the campaign that were most efficient, while minimizing the areas that weren't," Zablocki said. "The impact of launching with a flexible plan resulted in a campaign performance that offered the highest ROI we've had on any campaigns to date with Amazon Ads."
As a result of the campaign, Mitsubishi saw an 8.9% increase in aided brand awareness and a 5% lift in brand favorability among auto shoppers for the 2022 Outlander.8 Additionally, the brand favorability for the Eclipse Cross nearly tripled, with a 2.8x higher lift than auto category norms.9

"This campaign helped to positively shift customers' perception of the Mitsubishi brand by delivering to them premium messaging that was relevant to their stage of the customer buying journey," Zablocki said. "The success of this campaign shows that creating meaningful touchpoints with audiences across the right platforms can drive business value in both a short and longer-term capacity."
1-7 Amazon and Kantar Canadian Auto Shoppers Survey, 2021
8-9 Advertiser-provided data