20th Century Fox boosts sales for Bohemian Rhapsody with 360-degree awareness campaign
For the UK release of the award-winning movie Bohemian Rhapsody on Amazon.co.uk and Amazon Prime Video, 20th Century Fox was looking to build awareness and engage fans of Queen and musical movies. They also aimed to reach new customers and drive sales of the DVD, Blu-ray, and digital sales and rentals of the film. The company worked with Amazon Ads, Amazon.co.uk, Prime Video, and Treasure Truck to bring UK audiences a rock 'n' roll tour in celebration of the award-winning film's release.

The 360-degree campaign focused on awareness and brand building, and featured out-of-home, experiential marketing, and custom creatives. The three-day rock 'n' roll Treasure Truck tour made stops in London, Birmingham, and Manchester in March 2019. In parallel to the awareness campaign, 20th Century Fox Home Entertainment also drove consideration and sales through digital advertising on Amazon.co.uk, and on Amazon Prime UK.
Watch the video below to learn about the 20th Bohemian Rhapsody 360 campaign: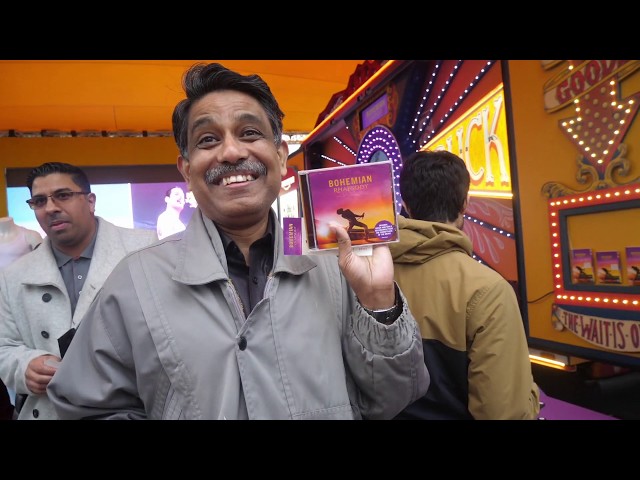 Results may vary. Amazon Ads does not guarantee similar results for advertisers in other marketplaces.
Working with Amazon, we were able to engage customers and drive awareness in a unique way for the release of Bohemian Rhapsody with our 360 campaign, which combined the rock 'n' roll tour with the Treasure Truck, social media, and digital engagement on Amazon.co.uk.

– Rosalee Todd, Publicity & Partnerships Manager, 20th Century Fox
Highlights
Exceeded customer engagement target with Treasure Truck by 38%
7.28 ROAS (return on ad spend)
56MM digital impression, exceeding benchmarks for impressions by 70%
10MM social media reach from multiple accounts (Treasure Truck, Amazon.co.UK and Queen) and channels (Instagram, Facebook, and Twitter)