Bacardi hosted a live whisky tasting experience on Amazon*
Bacardi is often associated with rum. But the company also sells an award-winning collection of single malt whisky brands. The company wanted to increase awareness of these brands on Amazon.

The single malt category remains one of the hottest drink categories in the world, growing at 9% in value each year.1 However, whisky can be a confusing category to manoeuvre, with many options and nuances.

In October 2019, Bacardi teamed up with Amazon Ads to enable Amazon customers to enjoy a whisky tasting experience in the comfort of their homes, to help them navigate this complex category. By purchasing The Single Malt Discovery Collection, customers could take part in the tasting and ask live questions to the hosts, via a custom landing page on Amazon.

Bacardi drove awareness of the tasting pack and livestream event through high-impact video ads on Fire TV, Amazon.co.uk and Amazon.de. The spirits company leveraged Amazon DSP to help drive consideration and purchase of The Single Malt Discovery collection. They developed an audience strategy based on Amazon Ads insights to engage with shoppers interested in Bacardi and or whisky.

The campaign generated great results, both for the level of engagement from customers, with average streaming times five times higher than benchmarks,2 and for sales of Bacardi whiskys on Amazon.
Watch the video below to learn more about Bacardi's branded shopping experience.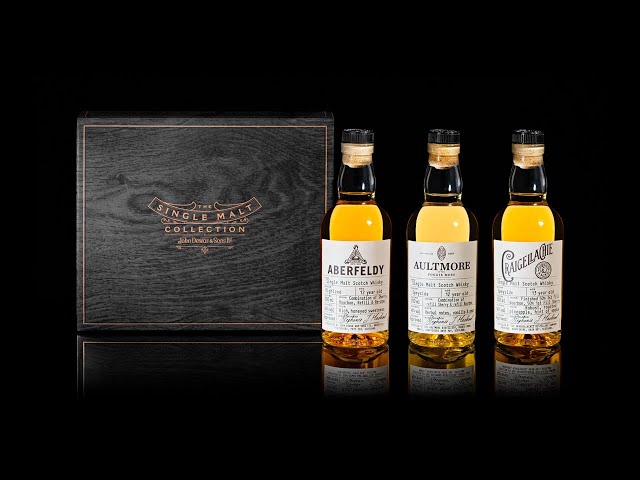 The online marketplace for the drinks industry is expanding rapidly. There is a new generation of drinkers who prefer to purchase alcohol online than in-store and are looking to the online environment for new, exciting discoveries. We are thrilled to have worked with Amazon and to have been able to showcase our brands and products to consumers from a different angle.

– Mike Birch, VP Global Digital Commerce, Bacardi
*Alcohol ads can only run in the following locales: Belgium, Brazil, Canada, Germany, France, Italy, Japan, Luxembourg, Mexico, the Netherlands, Spain and the UK. Please visit our Creative acceptance policies for requirements that apply to alcohol ads in permitted locales.
1 IWSR 2019
2 Amazon internal data, 2019