Inside advertising: On innovation, inclusion, and the customer experience
December 21, 2020

By Akama Davies
Akama Davies is the Director of Global Solutions & Innovation at Xaxis—part of GroupM and WPP—where he specializes in delivering outcome-driven media through multichannel programmatic solutions. He's also cofounder of the diversity, equity, and inclusion consultancy, We Are Stripes.
I'm based in London, but I work with companies all over the world, helping to transform digital media into business outcomes. We all know that every advertiser this year has been forced to look at challenges in new ways. In my work, which includes helping brands grow through Amazon Advertising, I've found that there is an intrinsic synergy between innovation, inclusivity, and customer-centricity.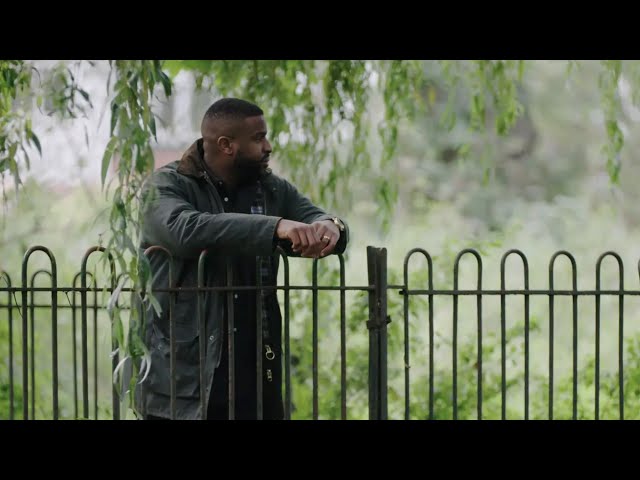 Though innovation, inclusiveness, and customer-centricity may seem like distinct concepts, together they form a powerful virtuous cycle.

When you have two—you naturally get the third. If your brand is innovative and customer-centric, for example, I believe it'll inherently be inclusive. And if your brand is inclusive and innovative, I have no doubt it'll also be customer-centric, and customer-centricity and inclusiveness lead to innovation. They're all interconnected.

As a result, the brands I see best positioned for growth in the future are those that recognize and tap into this complementary power.

Today, that begins with understanding that, in a short period of time, all of our customers have changed and will continue to do so.
Be customer-centric with an evidence-based approach
Technological advancements are constantly shifting consumer behaviors and expectations. The number of channels to engage consumers has grown exponentially, and shopping options continue to increase. In short, the purchase funnel has become a purchase maze, and the consumer journey is more complex than ever.

To make sense of this complexity and continue growing our businesses, we need to use an evidence-based approach, powered by data, to understand the current context and needs of customers.

We can't rely on many of the methods and metrics we used even just a year ago. Plenty are already outdated. That's why many businesses have turned to programmatic advertising. It's a method of using technology with data science and AI to make marketing more efficient and accountable, so you can measure and understand the impact of every media dollar spent against a desired objective. But it also gives advertisers opportunities for innovation.
Innovate with programmatic
Most innovation is about iteration. Rather than a sudden radical change, it's usually about making adaptations or evolutions to an existing system, which over time lead to a big change.

From a brand advertising perspective, programmatic can help companies adapt in impactful ways. For one, it allows channels to integrate easily with one another. So, if your strategy or creative is no longer working, you can use it to incorporate a new strategy, tactic, or solution with your others to try to eliminate some risk whilst driving desired results in real time.

That flexibility enables advertisers to adapt their creative and messaging quickly, without breaking stride, which has been particularly useful amid the rapid shifts caused by the pandemic. Especially when, in my opinion, creative needs to work harder than ever to be relevant and meaningful to your audience, in light of the complex media landscape.

That complex landscape highlights the importance of inclusivity in marketing.
Develop an inclusive view of your marketing strategy
Companies that are inclusive have a greater range of perspectives through which to view complex challenges, and thus find meaningful solutions. In a consumer-led business, listening to a wide range of voices helps inform your ability to understand, empathize, and communicate with your customers. And as I've said, I don't think you can be truly customer-centric and innovative without being inclusive.

Today, we have better tools to understand our customers and how their needs and shopping preferences are changing. With more insights, we have greater opportunities to improve the customer experience in more meaningful ways.

To me, that involves breaking down some preconceived notions about how we used to think about marketing, as we embrace an evidence-based, customer-centric approach.

Remember, for example, how there used to be a dichotomy between lower-funnel performance marketing and upper-funnel brand marketing, in which performance was viewed as 'race-to-the-bottom' and brand marketing was viewed as 'fluffy'?
Those distinctions made very little sense at the time, and even less now that almost every form of media is consumed digitally. It's clear now that we need all our advertising solutions working in concert, and it's not a question of one or the other—it's about everything together, as bridging these marketing pillars enables a more inclusive strategy to engage consumers.

Your brand activity and a strong brand presence could be the thing that keeps your business afloat, because people want to go with what they know and trust, particularly when they have limited disposable funds. But brand marketing needs robust and accountable metrics. Using insights can make all your brand-building activity more measurable, accountable, and integrated, while enabling holistic measurement.

Though that convergence of strategies and tactics was inevitable, it is undeniable now. So, as challenging as these times have been on a global scale, one bright spot for me has been seeing the way brands have responded to the immense challenges today and evolved so quickly. They're innovating, with their customers top of mind, and making these larger connections that I'm certain will lead to important breakthroughs, this year and in the years to come.