How The Honest Company grew sales with a full-funnel advertising strategy
DECEMBER 17, 2019

By Danie Launders
Marketing Manager
When Jessica Alba couldn't find one brand to trust for all her everyday needs, she decided to create it, founding The Honest Company in 2012. Since then, the company's mission has been to empower people to live happy, healthy lives. To accelerate the growth of its business, The Honest Company was looking for efficient ways to build brand awareness and drive sales.
Amazon was one of the most efficient ways to distribute our products and reach our audiences where they were already going to shop.

– Sara Edwards, Sr. Manager, Digital Marketing and E-commerce, The Honest Company
The Honest Company began selling and advertising on Amazon in 2017. Since then, it has executed a full-funnel advertising strategy with Amazon Ads to align with its goals and broader marketing efforts. To reach new audiences and build brand awareness, it used a combination of Amazon DSP and Amazon Streaming TV ads. With Amazon DSP, the brand was able to reach exclusive Amazon audiences on Amazon-owned sites and apps, as well as on third-party sites and apps.

To complement this, The Honest Company used Sponsored Products to reach high-intent shoppers looking for specific products in its category, and offered customers coupons on its product detail pages to help drive purchases.

The company also used a prominent homepage placement to bring its message front and center as shoppers visited Amazon on Prime Day and Black Friday. The Honest Company also hosted an Amazon Live livestream with founder Jessica Alba, enabling her to engage with customers directly, share stories about the brand, and infuse product information in an entertaining live video segment. The products featured were also included in a shoppable carousel alongside the stream.
Amazon Ads drives return on investment for us.

– Nick Vlahos, Company Chief Executive Officer, The Honest Company
Amazon Ads has been an integral part of growth for The Honest Company. To date, the company has seen a fivefold increase in detail page views from Streaming TV ad impressions, a 39% higher return on ad spend, and quarter-over-quarter increases in reach. With the help of Amazon Ads, it has been able to continue to attract shoppers looking to discover new products like those it offers, and to turn aisle shoppers—those looking at related products from other brands in the same category—into loyal customers.

Watch the video below to hear more about The Honest Company's story and how the brand has grown with the help of a full-funnel advertising strategy with Amazon Ads.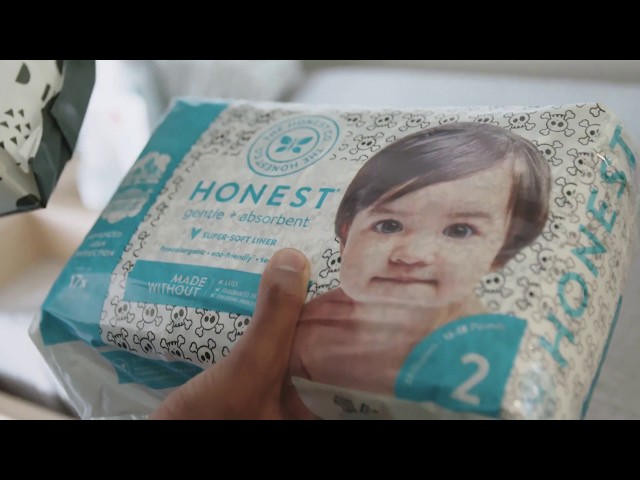 Contact us today to learn how Amazon Ads can help you reach your marketing goals.