How Quest Nutrition reached unique and relevant audiences with Streaming TV ads
FEBRUARY 10, 2020

By Kat Vasilopoulos
Sr. Product Marketing Manager
Quest Nutrition started with three friends making protein bars in their kitchen and giving them out to friends and family. Since then, the brand has expanded from bars to shakes, cookies, chips, pizza, and much more. Its mission: make the foods you crave work for you, not against you.

Quest Nutrition began working with Amazon Ads on sponsored ads campaigns, and in 2019, wanted to explore additional ways to share its story with relevant audiences. The brand has always had a deep and loyal base of followers, but wanted to create new fans. To achieve this, it looked to Streaming TV ads.
Amazon Streaming TV ads are one of the best ways we can reach our audience who is watching their content on demand. Streaming TV ads allow us to reach unique audiences and deliver them content that's extremely relevant to them.

– Suzanne Ginestro, Chief Marketing Officer, Quest Nutrition
With Streaming TV ads, Quest Nutrition could drive awareness for its brand at scale while still reaching relevant audiences based on Amazon's first-party shopping insights. And with Amazon Ads' reporting tools, Quest Nutrition was able to tie results to brand impact.
With Amazon Ads, we get reach, and we get insights—but most importantly, we get measurement tools so that we can actually see that our advertising is working.

– Suzanne Ginestro, Chief Marketing Officer, Quest Nutrition
Streaming TV ads have been an integral part of driving brand awareness and growing Quest Nutrition's audience. During its Streaming TV ad campaign, branded shopping queries were up 8.5x and product detail page views increased by 49%, compared to the previous month. With the help of Amazon Ads, Quest Nutrition has been able to drive awareness, interest, and consideration for its brand—hopefully turning new customers into loyal Quest followers.

Watch the video below to hear more about Quest Nutrition's story and how the brand reached unique and relevant audiences at scale with the help of Streaming TV ads.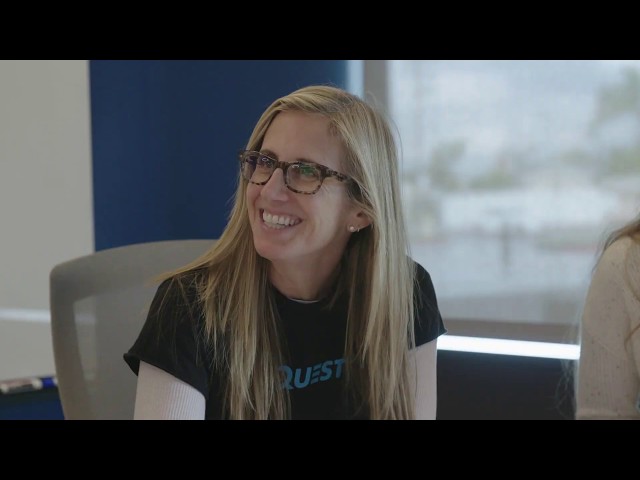 Contact us today to learn how Amazon Ads can help you reach your marketing goals.