The best Christmas ads of all time
While Christmas has all sorts of signposts that usher in the season—trees and bells and lights—a few advertisers have nestled their way into the mix. After all, what is Christmas without the Coca-Cola polar bear? The ringing of the Hershey's Kisses bells? The power of a thoughtful advertisement is hard to ignore during the holiday season, simply put, because the best Christmas ads of all time have a certain energy that's difficult to encapsulate in a sentence. Beyond the mounds of tinsel and suggestions of a talking snowman, the most iconic Christmas adverts—we're talking John Lewis & Partners; we're talking Sainsbury's—don't simply release a Christmas advert. They contribute to the aesthetic of the season.

But releasing a Christmas advert in the 21st century looks a lot different than it did back in the day of the original, vintage Christmas ads. Today, social media is as integral to a Christmas advert campaign as print ads. Take John Lewis & Partners, for instance. In the past decade or so, the annual release of the John Lewis & Partners advert isn't just a lucky catch on linear television; for some loyal viewers, it's become a quirky piece of their Christmas traditions. The company has become a case study in itself when it comes to Christmas ads and how to turn an advertising campaign into an event.
What makes a good Christmas commercial?
In the pantheon of great vintage Christmas ads, there's a wide range of approaches a brand can take when connecting with consumers. However, there do tend to be a few through lines that elevate a run-of-the-mill holiday advert and launch it into the status of greatness, becoming as synonymous with the season as saying, "Merry Christmas."

Part of that experience is paying attention to what customers want. "Christmas has been an iconic moment for Coca-Cola since 1931," says Raluca Vlad, Marketing Director of Coca-Cola Italy and Albania. "Every year, we're trying to bring more freshness, while keeping the iconicity of some key assets while trying to reinvent ourselves." Whether that's converting the classic Coca-Cola truck into an electric vehicle or partnering with Christmas markets, Coca-Cola focuses on embracing tradition while also meeting customers where they are.

With the holiday season often tied with emotion, the Christmas advertising season is an opportunity for your brand to demonstrate its emotional range and its values. When we're talking about Sainsbury's or Campbell's or Folgers, all three brands have established a sense of emotional connection with their audience, welcoming them into the holiday season while also making sure to highlight their products.

On the other end of the spectrum, John Lewis & Partners has created a holiday expectation that they will tell a story, eventually tying the narrative to a product you can find within their stores—whether that's Elton John's first piano or an alarm clock that wakes up a bear just in time for Christmas. And with Coca-Cola, the brand has managed to integrate their own imagery into the culture of the holiday season. By consistently leveraging the snowy polar bear popping a bubbly, cold Coke, Coca-Cola has made their brand story a piece of Christmas canon.
Why is Christmas advertising so important?
Most businesses consider the holiday shopping season an essential time of the year—look at 2021, when retail holiday sales in the US reached $886.7 billion, an increase of 14.1% over 2020.1 In terms of digital shopping, online holiday sales in the US reached $257 billion last year, an increase of 9% over 2020.2 In 2021, Black Friday sales alone accounted for $8.9 billion in online spending, though that was a decrease of 1.3% from the year prior.3 Worldwide, holiday buyers spent $1.14 trillion in 2021, a 5% year-over-year increase.4

With so many shoppers ready to buy, holiday advertising can help your brand reach the right audiences.
When should I start Christmas advertising?
Christmas advertising and holiday marketing strategies have historically ramped up in the fourth quarter, but in recent years, holiday advertising has been pushed back well into early fall. In fact, over 49% of shoppers surveyed in a Kantar Quickfire Survey responded that they begin shopping for the holidays beginning in October.6 In response, Christmas adverts have started debuting earlier and earlier—earning its own phenomenon name of "Christmas creep." 7 In the US, the lead-up to Thanksgiving (and thus, Black Friday and Cyber Monday) serves as a nice runway for holiday marketing campaigns, but even in the UK, the spots are rolling out in early November.

In a study of John Lewis & Partners' past five years of Christmas adverts,5 findings showed that the 2021 release date of November 4 (the earliest release of the John Lewis & Partners advert) had a greater week-to-week brand ad awareness score than the 2020 release, showing a greater return when factoring in the full-funnel marketing experience. Considering that holiday shopping kicks off in earnest in late November, the brand awareness campaigns that launch in early November give audiences three weeks or so with ad spots before making purchasing decisions.

In 2021, Amazon Ads and Kantar conducted a survey of 500 US consumers to learn more about how they're planning to shop for the holidays in 2021. The majority—67% of respondents—said they planned to complete their gift shopping after Black Friday and Cyber Monday. If you do the math, that's $737 billion in industry-wide retail sales for the post­Black Friday/Cyber Monday holiday shopping period, alone—all in the 30 days leading up to Christmas.

All that said, the final two months of the year are the most traditional time for Christmas adverts to begin. While early adverts can help start conversations earlier, John Lewis & Partners' best-performing commercials have ultimately been released later in November.
Examples of the best Christmas ads
Coca-Cola
At this point, practically all Coca-Cola needs is a graphic with a polar bear and a Coca-Cola bottle to get the point across. First appearing in the 1993 "Always Coca-Cola" campaign, 8 the polar bears that have come to define Christmas advertising are coming up on their 30th anniversary—and that wasn't even specifically a Christmas ad. The Christmas ad didn't show up until 1995. Appearing in print ads, social media posts, television adverts, and beyond, the Coca-Cola bear is a signature symbol when it comes to holiday advertising.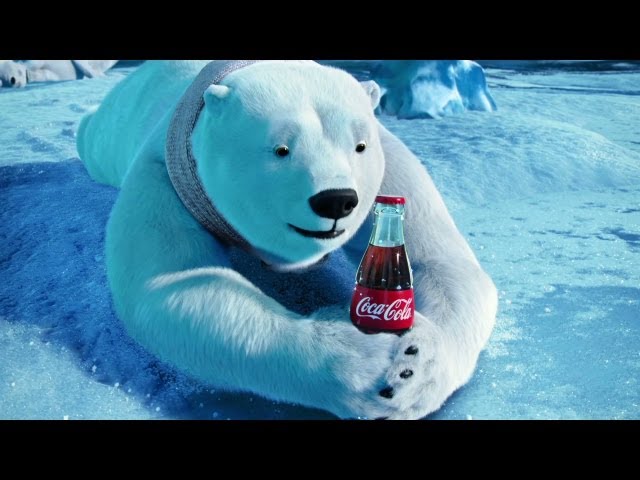 John Lewis & Partners
When discussing the conversation around who won the best Christmas advert, it's impossible to not have John Lewis & Partners in the mix. But of their recent submissions, it's "The Bear and the Hare" that often first comes to mind for people. Starring the titular animals, the entire story is silent, soundtracked instead by a cover of "Somewhere Only We Know" from Lily Allen. Worried his friend might again sleep through the holiday, the hare makes a last-minute purchase: an alarm clock that is, conveniently, available at John Lewis stores.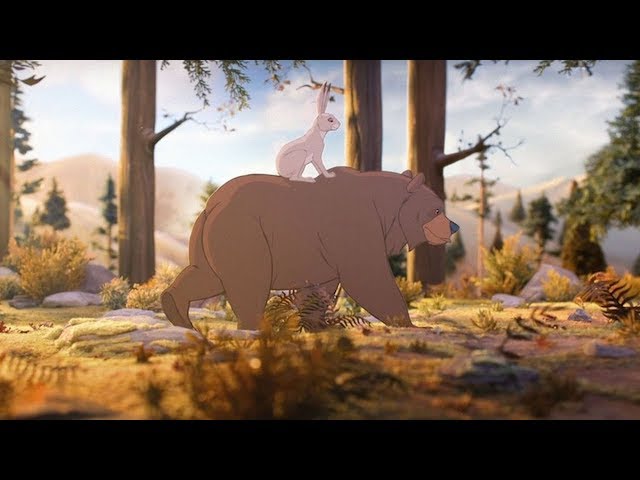 Sainsbury's
One of the best Christmas adverts to come out of 2021, Sainsbury's "A Christmas to Savour" has all the necessary trimmings: the Christmas tree, the Christmas decorations, the Christmas gifts, the chaotic family, and, of course, the food. With the family as a backdrop, the supermarket turns the focus to everything on the table and how it brings the family together. All the better, it speaks to the moment: Featuring Etta James' "At Last," the spot highlights how because of COVID-19, it has been far too long since loved ones have been able to get together.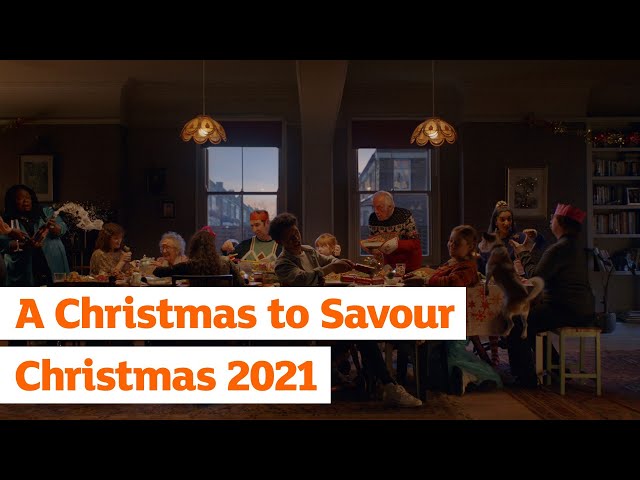 Hershey's Kisses
Sometimes, simple is simply the best. Debuting in December 1989, the Hershey's Kisses Christmas bells commercial that uses one of Hershey's most beloved items, the Hershey's Kiss, has remained largely unchanged. Even in the past couple of years, as the brand has played with the format, the tradition of the Hershey's Kisses holiday bells has remained intact.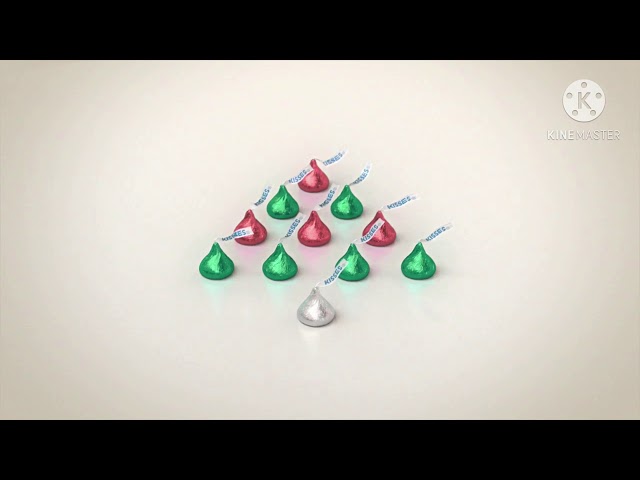 Get started on planning your Christmas adverts
The opportunities when it comes to Christmas and holiday advertising are practically endless. From the Amazon holiday catalog to Display Ad options, the way to reach customers around the peak season is all up to your brand. Holiday shopping season always sneaks up quickly, which means that the earlier your holiday campaign becomes top of mind, the better.

The lead-up to holiday is a prime time to reach shoppers looking for inspiration for their purchase decisions. Help shoppers visualize the product they're considering buying, and how their recipient will use it. Streaming TV ads are a great way to do so. Or reach audiences when they have their favorite holiday anthems turned up—Amazon audio ads are another way to connect with customers throughout the holiday season.

If you're ready to start planning your holiday marketing strategy, you can explore the solutions available through Amazon Ads. Businesses that sell on Amazon can get started on holiday marketing with Christmas adverts (or refer to our holiday guide for books advertising).

If you're interested in holiday advertising with any of our managed-service solutions, contact an Amazon Ads account executive.

Remember, Santa Claus will be on his way sooner than you realize.
1 National Retail Federation, 2021, US
2 Salesforce, WW, 2021
3 Adobe Digital Economy Index, US, 2021
4 Salesforce, WW, 2021
5 YouGov, BrandIndex, 2021
6 Kantar Quickfire Study, 2022
7 Newsweek, 2021
8 Coca-Cola, Polar Bears