Amazon Attribution updates
AUGUST 29, 2019

By Devon O'Rourke
Sr. Product Marketing Manager
For the third consecutive year, marketers expect that cross-channel measurement and advertising attribution activities will remain their highest priority: more than half of them came into 2019 expecting these activities to occupy most of their time and resources.1

Marketers are constantly looking for more insight into how their ad dollars are being spent, but are challenged by the complexities of managing the multitude of processes that aim to make that a reality. Marketers report using six or more tools to measure their marketing performance.2
Amazon Attribution simplifies advertising measurement
For brands that sell products on Amazon, Amazon Attribution has begun to unify their advertising measurement. Amazon Attribution, which launched in beta last year, is used today by hundreds of brands3 to unlock shopping and sales impact analysis across their advertising investments. Through the console, brands access cross-channel attribution to better understand the performance of their full digital media portfolio.

The best part? Sales attribution and return on investment (ROI) measurement no longer have to come in the form of a post-campaign report. Amazon Attribution enables on-demand access to conversion reporting. Brands can sign in to the console and pull reporting at their convenience or schedule reporting at their preferred cadence. The sooner marketers can access attribution metrics for live campaigns, the faster they're able to optimize those campaigns to help maximize ROI and limit wasteful impressions.

In 2019, we've expanded availability, enabled social measurement, and added bulk operations.
Expanded availability
Earlier this year, Amazon Attribution launched in limited availability to vendors in the UK. This means that both US and UK vendors can now sign up for access through our web page. Additionally, we're excited to announce the beta is now available to eligible US sellers who are enrolled in Amazon Brand Registry through Seller Central.
Social ad measurement
We recently introduced a click-based solution that allows for in-app measurement, enabling brands to now effectively measure the impact of their social media ad campaigns based on how consumers discover, research, and buy their products on Amazon. With the addition of social ad measurement, Amazon Attribution now provides shopping impact analysis across search, social, email, display, and video media.
Bulk operations
At Amazon, we look to our customers to help us define what to build next. We heard requests to simplify the tag generation and implementation process for Google Ads and are excited to introduce bulk operations. Bulk operations for Google Ads lets brands automatically generate up to 100K attribution tags by uploading a single file with campaign information. Once tags are generated, brands can download a file containing all of their attribution tags for easy implementation, limiting the time required to set up Google Ads campaigns.
In their words
Watch how pet food brand "I and love and you" has successfully used Amazon Attribution to begin unifying their advertising measurement to help drive ROI.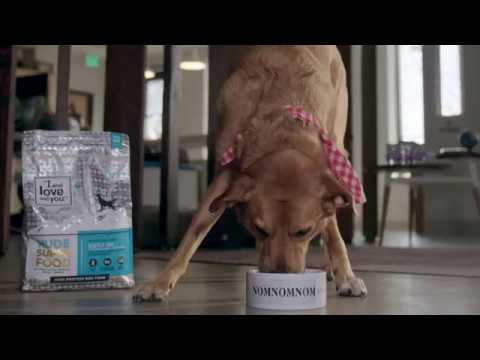 We're looking forward to continuing to deliver enhancements to the Amazon Attribution console throughout 2019. Visit Amazon Attribution to learn more or sign up to get access.
1. "In-House Analytics Platforms Help Data-Obsessed Agencies." eMarketer, April 18, 2019.
2. "Survey: Most Marketers Use 6+ Measurement Tools But Don't Trust the Data." Convince & Convert, 2019.
3. Amazon internal data.